Egawa
Leather × bark
wallets and card cases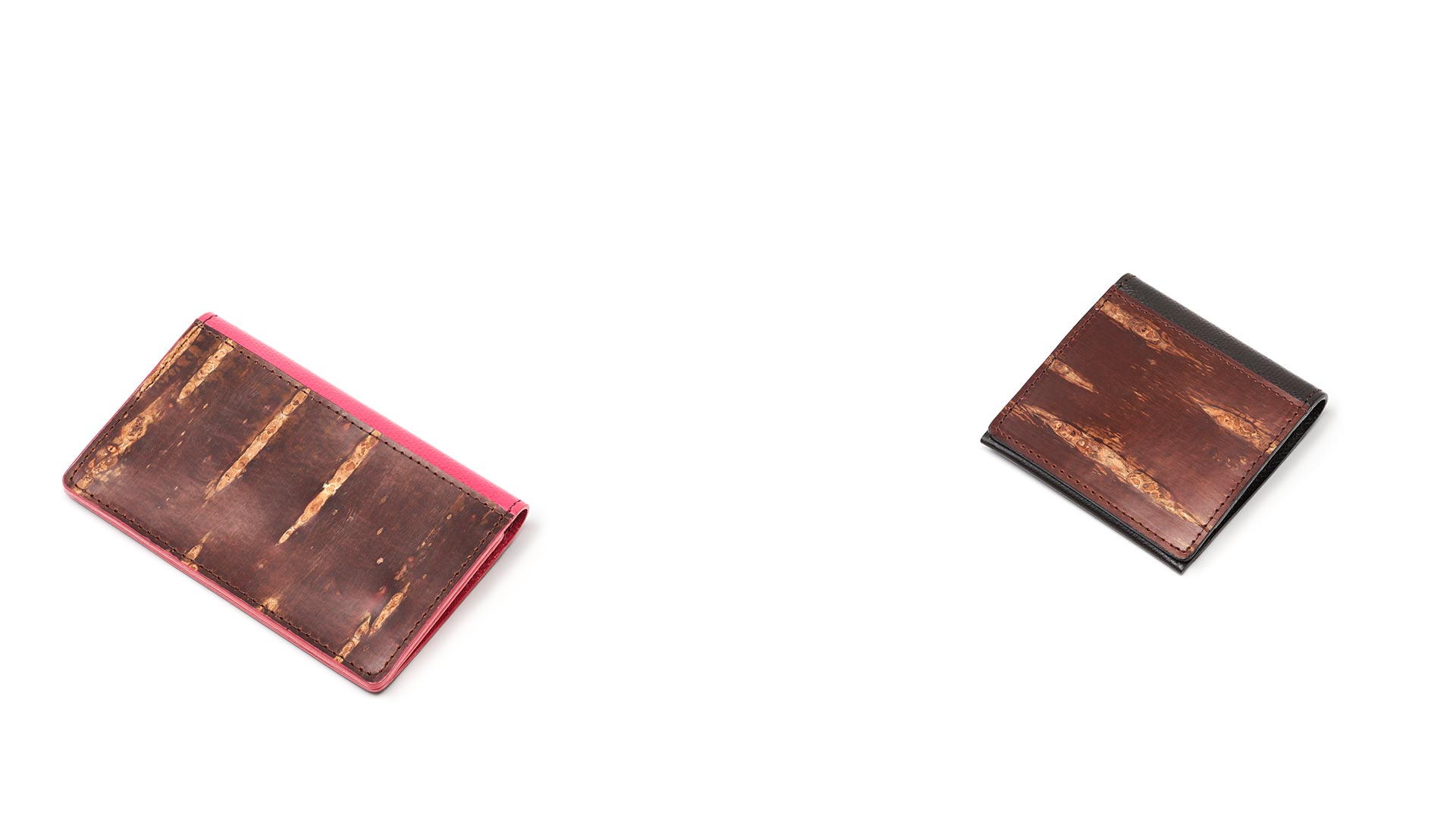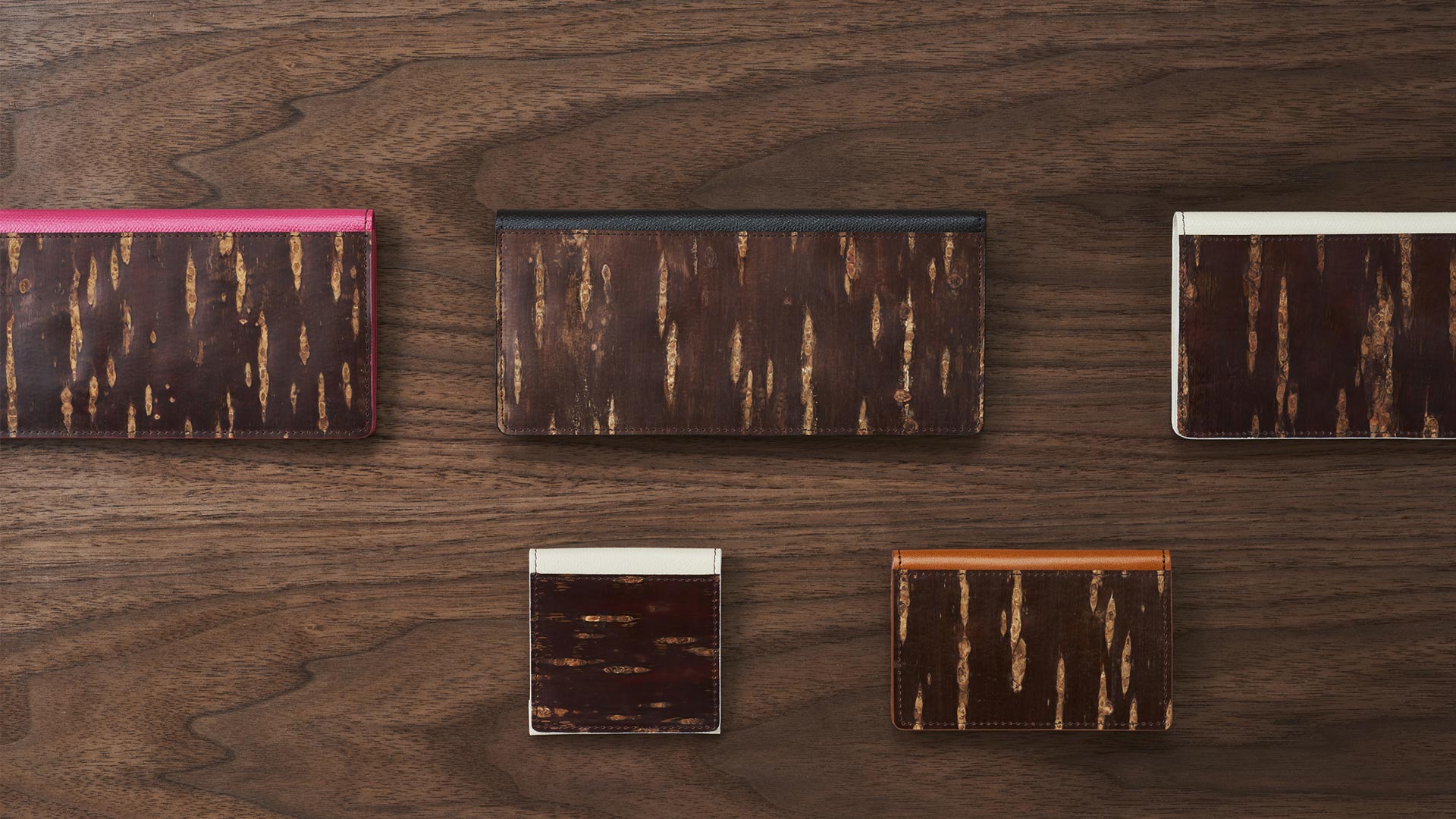 Cherry bark ware (Kabazaiku) acquires more shine the more you use it and it also has an antibacterial effect, so it is a suitable material for the small leather goods that you use every day.
KOYO is made of the highest quality natural leather produced by Tochigi Leather.
The rich color and suppleness of this leather is due to having been tanned for one to one and a half months with tannin extracted from mimosa tree bark.